It's official confirmed folks, Boba Fett movie is no longer happening…at the moment, at least according to LucasFilm President Kathleen Kennedy.

Last night, during a special awards season screening of Black Panther which Kennedy was attending, Erick Weber (a Critics Choice Association journalist) apparently asked the famous Producer to provide some details on the heavily and long-rumoured Boba Fett anthology film.
This, may break some of your hearts:
Kathleen Kennedy just confirmed to me Boba Fett movie is 100% dead, 100% focusing on THE MANDALORIAN #StarWars

— 𝗘𝗪𝗲𝗯 (@ErickWeber) October 26, 2018
Jumping into the Twitter thread was the Boba Fett Fan Club (Hey, people love dude) who brought up "confirmed projects" as the Boba Fett film has been a rumour for many years now. With Erick replying with a comforting reply.
Had time for couple of questions, she was heading out door after hosting Coogler/BP party, told her to work BF into some upcoming SW project, my fave badass character for sure!

— 𝗘𝗪𝗲𝗯 (@ErickWeber) October 26, 2018
Maybe, just maybe, Fett "could" (Look I'm quoting that and putting that in Italics because it's a very small possibility) that Fett could appear in other mediums, possibly Jon Favreau's The Mandalorian. With the film's concept being used for a episode. Though that is wishful thinking.
But the Boba Fett Fan Club does bring up a point. An anthology film about  Boba Fett has been rumoured for years now, going way back since early 2013. And over the years, there's been rumours and whispers of an Official Boba Fett film including that of Chronicle and Fant4stic (That's how they labelled that trash film) director Josh Trank being attached to the project, to direct it though was fired before production started, mainly due to events surrounding the production of Fant4stic. There was even a rumour at Creed star Michael B. Jordan was to star in this rumoured film.
There were rumours that X-Men directors Simon Kinberg (X-Men Dark Phoenix) and James Mangold (Logan) were in talks to direct a Boba Fett movie, but again, they were just rumours. Now it's a strong recurring rumour. Keeps getting attention, it's increases interest in Boba Fett. I'm not the only person writing about this. And LucasFilm will see this attention, they know how popular the character is.
Again though, there "might" be a chance that The Mandalorian could shed some light on Boba Fett. It's set after the events of Episode VI: Return of the Jedi. And in Canon, Jawas find Boba's armour outside the Sarlacc.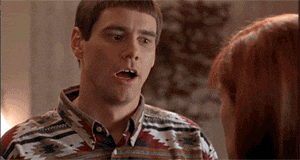 Maybe, but I wouldn't get your hopes up. I'm not. But I wouldn't complain if he does appear in the future.
Written by: Connor Heggie